Elevate Your Surveillance with HIKVISION DS-7916NXI-I4/16P/S 16-ch 1.5U 16 POE AcuSense 4K NVR
Introduction:
As the demand for advanced security solutions continues to rise, HIKVISION, in collaboration with their esteemed partner HIKD, brings you the groundbreaking DS-7916NXI-I4/16P/S 16-ch 1.5U 16 POE AcuSense 4K NVR. Packed with cutting-edge features and intelligent analytics, this NVR revolutionizes video surveillance, ensuring unparalleled protection and peace of mind.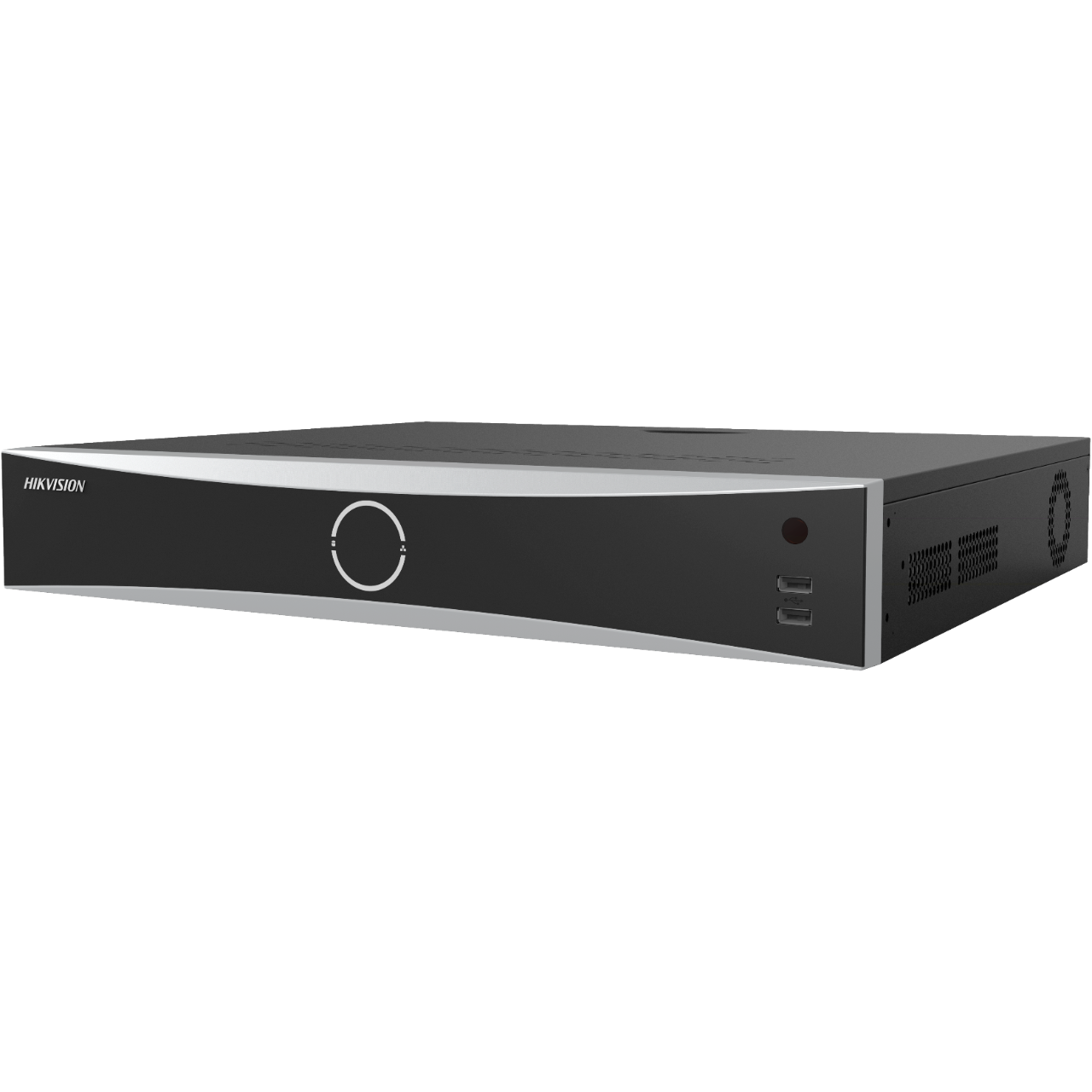 Unleash the Power of Video Formats:
The DS-7916NXI-I4/16P/S NVR supports a wide range of video formats, including H.265+, H.265, H.264+, and H.264. This versatile compatibility enables seamless integration with various camera models, empowering you with the flexibility to choose the best-suited cameras for your specific needs.
Intelligent Analytics for Enhanced Security:
Thanks to its deep learning algorithm, the HIKVISION DS-7916NXI-I4/16P/S NVR provides intelligent analytics capabilities that go beyond traditional surveillance. With up to 4-ch perimeter protection, potential threats are detected with precision, allowing you to proactively respond to any security breaches. Moreover, the NVR offers facial recognition features, enabling up to 1-ch facial recognition for video streams or up to 4-ch facial recognition for face pictures, ensuring advanced identification and access control.
Seamless Connectivity and Plug & Play Functionality:
Featuring up to 16-ch IP camera inputs and 16 Power-over-Ethernet (PoE) interfaces, the DS-7916NXI-I4/16P/S NVR simplifies installation and connectivity. The Plug & Play functionality eliminates complex wiring, saving time and effort during setup. Enjoy a hassle-free experience as your surveillance system seamlessly comes to life.
Uncompromising Video Decoding and Bandwidth Management:
With up to 16-ch 1080p decoding capability, the DS-7916NXI-I4/16P/S NVR delivers high-definition video playback, ensuring every detail is captured with clarity. Its impressive incoming bandwidth of up to 320 Mbps guarantees uninterrupted video streaming, even in demanding scenarios, so you never miss a crucial moment.
HIKD: Your Trusted Partner in HIKVISION Solutions:
HIKD, a trusted partner of HIKVISION, plays a vital role in delivering innovative surveillance solutions to businesses worldwide. With their extensive expertise and unwavering commitment to quality, HIKD ensures that customers receive top-notch products and exceptional service. Partner with HIKD to leverage the full potential of HIKVISION technology and stay one step ahead in securing your assets.
Conclusion:
The DS-7916NXI-I4/16P/S 16-ch 1.5U 16 POE AcuSense 4K NVR, in collaboration with HIKD, empowers you to take control of your security like never before. With intelligent analytics, seamless connectivity, and superior performance, this NVR sets new standards in video surveillance. Trust in HIKD's partnership with HIKVISION to provide you with the latest advancements in security technology and exceptional customer support. Elevate your surveillance capabilities with the DS-7916NXI-I4/16P/S NVR and experience peace of mind knowing your assets are protected by the best.
About Author